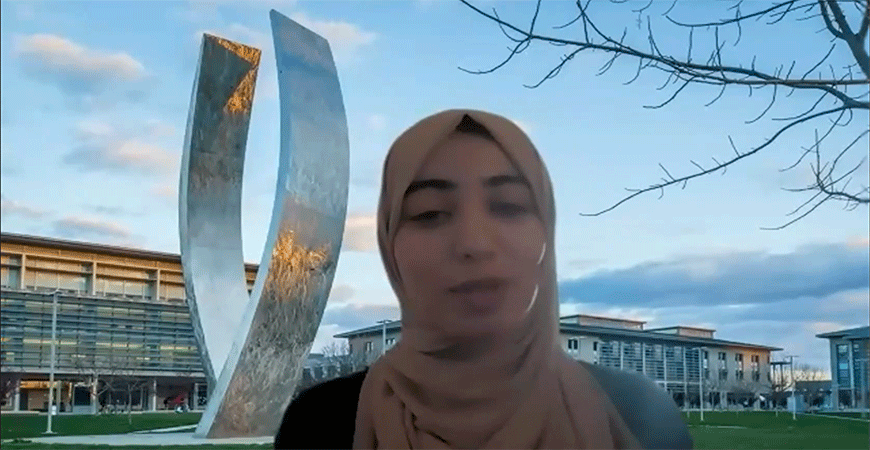 Since 2008, University Friends Circle (UFC) has shown its support to UC Merced students through programs that promote community interaction.
One way UFC has been a critical advocate of the campus is by raising funds each year for UC Merced students and organizations through an endowed scholarship and Student Impact Funds.
After a selection process that included more than 40 individual applicants, six students were awarded the Distinguished Volunteer Scholarship for this year. In addition, two student groups received the Community Service Organization award.
"We are fortunate that during UFC's relatively short existence, through many generous donors, we have been able to reach this milestone and continue honoring those making a difference in their communities," said Teresa Pitta, UFC board member and Scholarship Awards Committee co-chair.
To apply for the UFC scholarship, students needed to demonstrate how their off-campus service project is having a positive effect on the Merced community.
Among the six scholarship recipients was second-year bioengineering major Gehad Elhanafy who received the highest scholarship, $3,500. While working as a tutor for Harvest Park Education Center in Merced, Elhanafy created an analysis of data collected from 2008 to 2020 that resulted in recognition of the tutoring program and funding by the district to serve more students. Other awardees received financial rewards of between $1,000 and $3,000 include mechanical engineering majors Andrew King and Adrian Buitron Boada, management and business economics majors Joshua Jones, Nickolas Morales Guillen and Emily Lichlyter.
This year's Community Service Organization awards were given to RadioBio and the Phi Delta Epsilon.
RadioBio is a science podcast led by campus graduate students to highlight research breaking down the walls between scientists and non-scientists with a focus on expanding scientific information to the Central Valley community while also engaging undergraduates in research.
The group Phi Delta Epsilon, an International Medical Fraternity, keeps its commitment to its education and philanthropy by offering mentoring, fellowships and training to the Merced community.
 Since the scholarship was established, UFC has granted scholarships to 28 students totaling more than $70,000.